March 30 – April 3, 2016 // 10 AM – 6 PM
(Members Preview Sale & Reception: March 29, 4-8 PM) 
Fort Mason Center, Festival Pavillion
250,000 books & media for only $3 or less!
Proceeds will support the San Francisco Public Library. Don't forget to check out the Library for more free events this month, check here for events schedule.
---
EARTHQUAKE RETROFIT FAIR:  April 18th
Bill Graham Civic Auditorium
99 Grove Street 
3PM-7PM
Free Admission
Questions about retrofitting your property?
Have to comply with the new Mandatory Soft Story Ordinance?
A Lender, Contractor, or Design Professional needing to connect to owners?
Need to select a design professional, lender, or contractor?
A property owner looking to make your building safer?
Attend the fair and get prepared!
SF READY: One time workshop for you and your neighbors! 
What's in it for you?
You will learn the basics to take care of yourself and others. SFFD NERT and SAFE want you to have skills to be prepared for emergencies big or small, and get to know your neighbors on your block to maximize resiliency after a disaster.
Risk Awareness
Disaster supplies
Personal/Family Disaster Planning
NERT Overview
Disaster Pre-Planning – building community one block at a time
When: Wed., March 30 from 6:30 PM to 9:30 PM
Where: Portola, The San Francisco School, 300 Gaven Street
DISASTER PREPAREDNESS TRAINING
Are you prepared for the next disaster?  Get FREE training from NERT to help plan for your community.
Where: Tenderloin, KCC Building, 220 Golden Gate Ave
When: Next Training Session starts March 22
---
SF YOUTH COMMISSION IS LOOKING FOR NEW APPLICANTS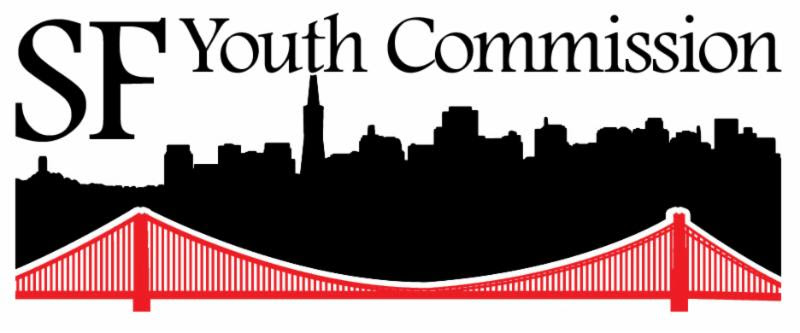 Know a youth between ages 12–23 who wants to get involved in City policy?  Applications  for the SF Youth Commission are open through April 24 – learn more & apply here.
The application is due by Friday, April 22nd by 6pm (for hard copies) or by Sunday, April 24th (for emailed or faxed copies). Please access the application here!
---

SFYouthWorks will be hiring for the 2016 Summer Session in March!
Applications will be Released: March 14, 2016
Priority Application Deadline: April 08, 2016 before 5pm! 
San Francisco YouthWorks is a unique high school internship program designed to expose youth to public service careers and build job readiness skills in a supportive environment.
SF YouthWorks offers: PAID internships in City Government ($12.25 -13.00/hr), interns can work up to 20 hours a week of during the 2016 Summer session (June -August).
Please feel free to contact SF YouthWorks at (415) 202-7911 or e-mail info@sfyouthworks.org if you have any questions.
---
San Francisco Leads the Nation in Celebrating Walking!
Each April, Walk San Francisco hosts Walk to Work Day, a fun and festive day of encouragement celebrating the most healthy, sustainable form of transportation: walking. People who live and/or work in San Francisco are encouraged to walk just 15 minutes of their daily commute (whether traveling to work, school, church, temple, or shops).On Walk to Work Day, thousands of participants get rewarded at one of the hosted "Hubs" across the city, where FREE Clipper Cards, totes, coffee, or breakfast snacks are provided. Contest prizes are also awarded for the "Longest Commute" by foot, the "Most Interesting Sight," and the "Best Shoe Bling."
Find your nearest hub and plan your 15 minutes today!
Walk to Work Day is the perfect time to see how easy, fun, and energizing it can be to integrate walking into your daily life. If you (or your company), is interested in promoting the benefits of a healthy lifestyle and helping your entire team get energized by enjoying more of their everyday travels on foot, receive all the resources you need for a successful Walk to Work Day.