From SFPUC: The latest sewer news in SF [Source]
Every year our Water Pollution Prevention Program creates a vibrant and educational calendar for our customers, offering info on less-toxic gardening and pest-control methods. Deadline to submit your photos to be featured is Friday, August 5th!
Replace Your Throne
Toilet Rebates are ending soon – don't miss out! Toilets account for about 1/3 of indoor water use. Replacing older, high water use toilets with high-efficiency models is one of the best ways to save water and money. Click here to apply today.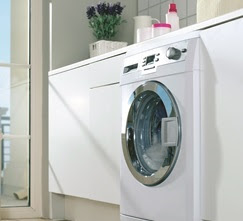 Utilize Your Home's Wastewater
Do you know what graywater is? Learn how to access your home's graywater for landscape irrigation and about our discounted Laundry-to-Landscape graywater kit. Sign up for a free graywater workshop at the Urban Farmer Store on:
Saturday, July 30 at 12:30pm
Thursday, August 18 at 6:30pm
Saturday, October 15 at 12:30pm
Sincerely,

The SFPUC Sewer System Communications Team