From Norman Yee, District 7 Supervisor
July/August 2016
Dear community members,

I hope everyone enjoyed their summers and is excited for a new school year! I'm happy to share several summer updates with you:

On August 1, the Mayor signed the the two-year balanced budget for Fiscal Year 2016-17 and 2017-18. I was honored to serve on the Budget and Finance Committee again. During this year's budget negotiations I secured $935,000 in increased funding for District 7 playgrounds, senior services, commercial corridors, pedestrian safety improvements, and neighborhood watch and outreach including a car break-in prevention pilot. In line with improving public safety, I have also initiated regular joint meetings between myself and the three police Captains of Ingleside, Park and Taraval stations to increase coordination around information sharing.

As part of my initiatives for greater government accountability, I have introduced two pieces of legislation addressing maintenance of street trees and transit, traffic and parking decisions governed by the San Francisco Metropolitan Transportation Authority (SFMTA) Board.

I am also pleased to announce that the Dignity Fund legislation I co-sponsored–which would dedicate funding to critical support services for seniors and adults with disabilities–was passed in July. This charter amendment does not raise taxes and will be on the November ballot.

Finally I'm excited to co-host a fundraiser for the Friends of the West Portal Playground and three free outdoor community movie nights this fall, including the first ones I'll be hosting at West Portal Playground!

I look forward to speaking with you at one of the many community events I will be attending and hosting in the coming months.

Regards,

Norman
LEGISLATIVE AND PROJECT UPDATES
BUDGET PROCESS
Here's an overview of the City-wide and District 7 budget requests that were approved:
From District 7, I advocated for the below which were approved:
Continuation of Participatory Budgeting: D7 residents decide what neighborhood  projects to fund
Pedestrian Safety- Vision Zero improvements
Funding for D7 to reach our goal of 0 traffic fatalities
Neighborhood Safety Supports-
Expanding public safety services, crime prevention education and Neighborhood Watch supports.
Senior services- Expansion of services for D7 senior residents
Merchant corridor beautification and economic development programs
Streetscaping–Dorchester median and Rockaway Court lighting
Playground improvements
Ecoliteracy classes, workshops and urban gardening
City-wide, these were approved:
Early Childcare and Education
Playgrounds and parks
Vision Zero pedestrian safety improvements
Public safety and violence prevention
Criminal justice reform
Youth engagement and employment training
HIV/AIDS prevention and services
LGBT support services
Senior and people with disabilities support services
Food security
Paid family leave support and outreach
Homelessness support services and housing
Environmental landscaping improvements
Utility undergrounding
Family and community festivals
Youth and family job training programs
Mental health services
For questions about the budget process, please contact Erica.Maybaum@sfgov.org.
TREES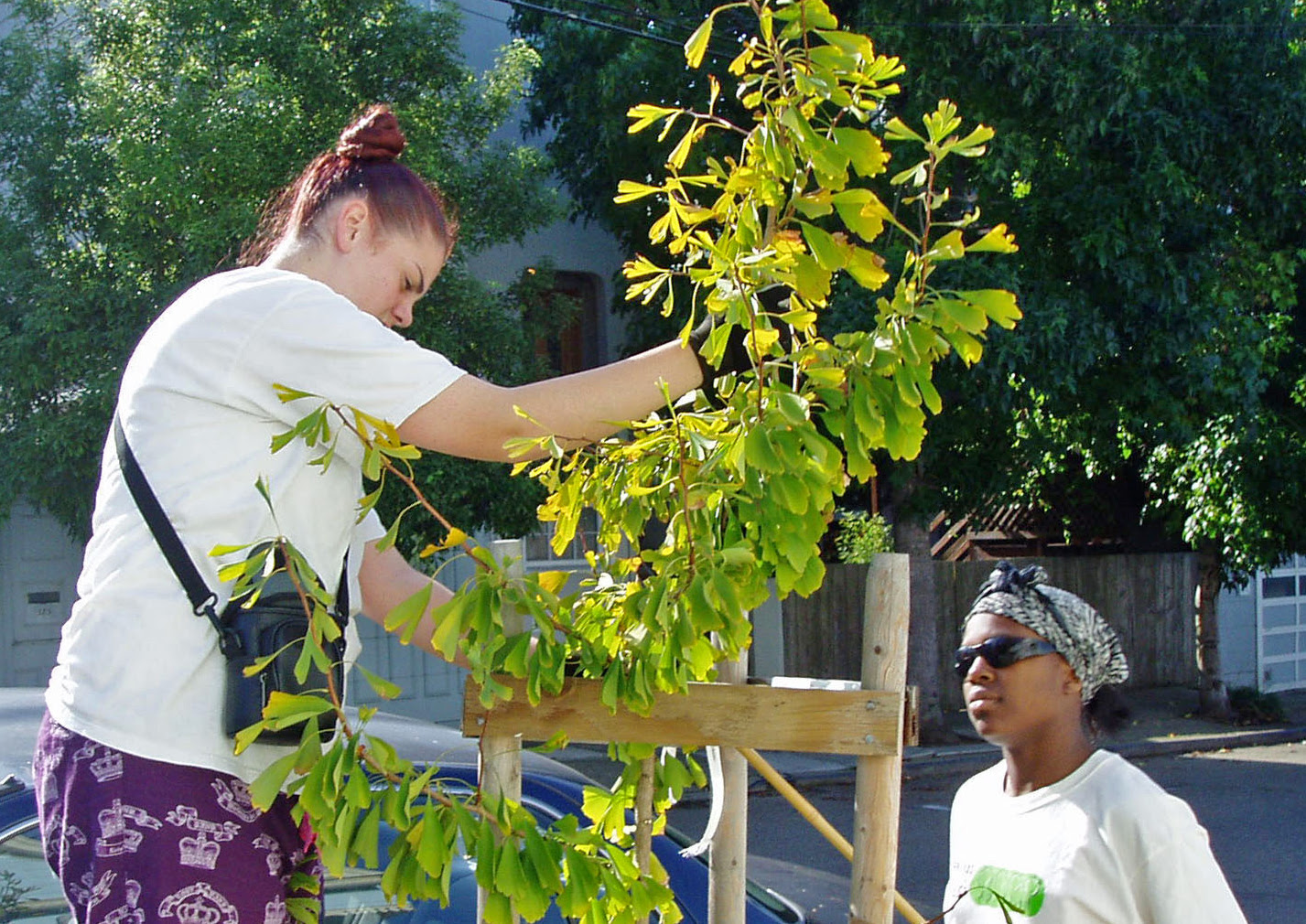 In June I introduced an ordinance for the City to take back the responsibility for street tree maintenance and alleviate the current burden on property owners. This ordinance includes sidewalk repair caused by trees roots, and median maintenance in the public right-of-way. This funding would provide a temporary headstart to returning street tree maintenance to the City. I hope you will support this legislation.
You can read my July 26 official statement on trees here.
For your questions and ideas about trees, please contact Jen.Low@sfgov.org.
SFMTA Board

To create more balance in decision making at the SF Metropolitan Transportation Authority (SFMTA), I introduced a Charter Amendment in May to split the appointments on the SFMTA Board of Directors which governs this agency. Currently all seven appointments are appointed by the Mayor. This November ballot measure would allow the SFMTA to be more responsive to a broader range of community voices regarding transit concerns and ensures good government.
For your questions and ideas about the SFMTA Board Charter Amendment, please contactJen.Low@sfgov.org.
Supervisor Yee is hosting a Friends of West Portal Playground fundraiser with the Friends of West Portal Playground and you're invited!
Sat., August 27
Vin Debut
9 West Portal Ave
4:30-6:30pm
---
District 7 Small Business Summit


Fri., Sept. 16
Squat and Gobble
1 West Portal Ave
All small business owners are invited to the Neighborhood Business Summit and get connected to small business resources and meet with Supervisor Yee.
---
District 7 Free Community Movie Nights!
Saturday, Sept 24
West Portal Playground
131 Lenox Way
6-9pm

Saturday, Oct. 1
Ingleside Library Garden
1298 Ocean Ave
6-9pm

Saturday, Oct. 8
West Portal Playground
131 Lenox Way
6-9pm


Recology will be hosting a BBQ!
---
CONSTRUCTION IMPROVEMENTS
BART WEEKEND CLOSURES

Weekend closures between Daly City & Glen Park Stations Aug 13-14-mid October
Weekends (Subject to change):
August 20 & 21

September 3, 4, & 5 (Labor Day Weekend)

September 17 & 18

October 1 & 2

October 15 & 16
For more info: http://www.bart.gov/news/articles/2016/news20160615-2
---
RESIDENTIAL PARKING PERMIT EVALUATION & REFORM PROJECT
The SFMTA is undertaking a comprehensive, data-driven evaluation of the Residential Parking Permit, or RPP, program.
The program, which provides residents with an exemption to parking time limits in their neighborhood, has been largely unchanged for 39 years, even as San Francisco has changed considerably. The SFMTA is seeking to update the program, align it with the agency's overall strategic goals and improve customer service for permit holders.
A full program evaluation, including policy and process reform recommendations, will be presented to the SFMTA Board of Directors in fall 2016.
More info here: https://www.sfmta.com/projects-planning/projects/residential-parking-permit-evaluation-reform-project
Contacts: Kathryn Studwell, Program Manager at InfoRPP@sfmta.com or Pamela Johnson, Public Relations Officer at Pamela.Johnson@sfmta.com
TWIN PEAKS TUNNEL TRACKWAY IMPROVEMENTS
Light rail tracks will be replaced along the entirety of Twin Peaks Tunnel. The new tracks will allow trains to move faster through the tunnel and improve travel times. To avoid future impacts to transit and the surrounding neighborhoods, additional work to the tunnel's infrastructure will take place at the same time as the track replacement. These items include seismic upgrades, repairs to concrete reinforcements and cleaning and repairing the tunnel drainage system.
Construction noise may be expected in West Portal and Castro neighborhoods near the tunnel entrances. When the tunnel is closed, bus shuttles will be provided to bridge affected stations.
More info here: https://www.sfmta.com/projects-planning/projects/twin-peaks-tunnel-trackway-improvements
Construction schedule: (tentative) weekend shutdowns (closed late Friday night and reopening before start of regular serviceMonday morning)
Tentative start for tunnel construction: Summer 2016 (mid to late August anticipated)
Contacts: Kelley McCoy, Public Information Officer at Kelley.McCoy@sfmta.com or David Greenaway, Project Manager at david.greenaway@sfmta.com

Free documentary screening!
Making a Killing: Guns, Greed and The NRA
Wed., August 17
San Francisco General Hospital, Carr Auditorium
1001 Potrero Avenue
6:00-9:00 pm
Congresswoman Jackie Speier will be hosting a free movie screening and you are invited to attend. Making a Killing: Guns, Greed, and The NRA, produced by Brave New Films, tells the story of how guns affect the lives of everyday Americans. It features people from across the country who have been shot or had a family member shot. It also exposes how gun companies and the NRA have resisted any action by Congress to pass responsible gun violence prevention legislation that the majority of Americans support.
Free Trades, Crafts, and Skilled Labor Career Fair
Wed., Sept 7
10am-1pm
ILWU Local 34 Union Hall
4 Berry Street, San Francisco – @ 3rd and King
Students, Veterans or anyone looking to explore a new career are welcome!

New Fall classes!
Sign up on their new website