Dear Neighbors,This month we celebrate two significant events in San Francisco and it looks like the weather will be outstanding.Juneteenth events across the city commemorated the emancipation of enslaved African Americans. The federal government's recognition of Juneteenth last year as a national holiday was long overdue. Celebrations kicked off early on June 11th in our District at the OMI/Lakeview Juneteenth block party at the newly renovated Unity Plaza. This event was the result of a city sponsorship to the Ocean Ave Association acquired last year.Secondly, no one can miss the LGBTQ+ Pride events and sculptures across our city. San Francisco which has long been known as a safe harbor for LGBTQ youth, adults and elders. I will be joining Supervisor Mandelman's contingent in the main Pride Parade on June 26th and I couldn't be more excited to celebrate the rights and prosperity of our LGBTQ community.On that theme, I have chosen Eddie Kaufman to honor at the Board of Supervisors full meeting on June 28th in honor of Pride month. Eddie is a resident of Sunnyside and the Executive Director of Mission Graduates has many educational programs to encourage and support low income latinx and immigrant children, youth and families to join the path to college. For 19 years, he has also taught curricula on gay studies at City College so that social workers can understand aspects of gay relationships.

Finally, District 7 now includes the Inner Sunset neighborhood near Golden Gate Park. My staff and I will be present at the July 10th Flea Market to introduce myself to new constituents and get to know their concerns. The details are below. I hope you can stop by!Myrna MelgarTable of Newsletter Contents:Participatory Budget – Vote Now!LGBTQ / Pride eventsUpdate on Laguna Honda HospitalInner Sunset Flea Market AppearanceWest Portal Graffiti EffortsOcean Avenue Transit Improvement SurveySpecial City Hall Commemorative LightingAids Quilt MemorialPG&E Discount ProgramsTrash Can Prototype TestingLocal library ActivitiesSupervisor Melgar (In-person) Meet and Greet – July 10thSenior Corner PARTICIPATORY BUDGET – VOTE NOW!I am proud to announce that the 2022 Participatory Budgeting Voting is now live! Voting is open now until June 27th. District 7 residents aged 16 and up can vote! Residents of District 7 and community groups submitted projects. There are 11 projects that would improve our neighborhoods. Your vote decides which projects are funded. We fund projects that get 400 votes or more. So get your neighbors to vote too!
What is Participatory Budgeting (PB)?Participatory budgeting is a democratic process that gives community members the opportunity to set budgeting priorities and make decisions on what community projects should be funded. The process involves the brainstorming of project ideas, the development of proposals, and the selection of successful projects through voting.District 7 organizations have gone through the process of submitting their ideas and proposals through our Participatory Budgeting 2022 program. A Participatory Budget Community Review Committee (PB CRC) was established in order to review the high volume of proposals that were submitted and check for feasibility, the strength of the proposal, and community improvements to name a few. As a recap, proposals go to the PB CRC for review and the proposals with the highest scores move forward to the ballot for voting.
Visit Our Participatory Budgeting Website to learn more!
For English use (VOTE) For Spanish use (VOTE)For Chinese use (投票 )For Filipino use (BUMOTO)GAY PRIDE PARADE & FESTIVAL – 6/25 & 6/26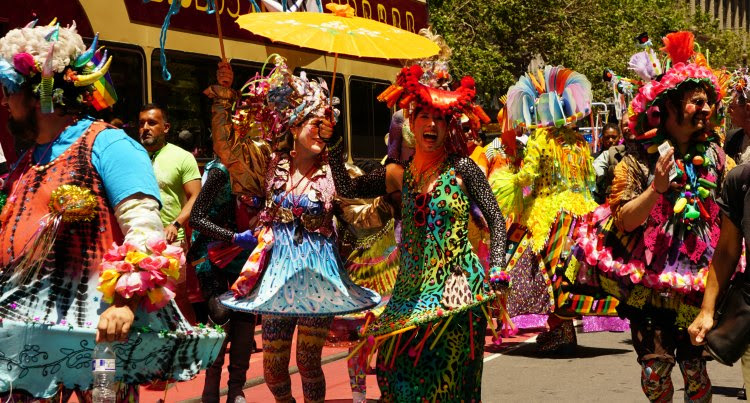 The annual event with a large parade will cruise along Market Street. The festival is two days long and located around the Civic Center District and City Hall. The celebration will be on June 25th & 26th (11am-6pm) and the parade on June 26th (begins 10:30am).#LoveWillKeepUsTogether #SFPRIDE52Click here for more details!UPDATE ON LAGUNA HONDA HOSPITAL The Laguna Honda Hospital began discharging patients as required by the closure plan. Although they are continuing to fight for their recertification, the hospital is still required to present and implement a plan relocating all of their nearly 700 patients by the hospital's closure date (September 15, 2022).The Department of Public Health and the entire City Administration is doing everything they can to reverse the decision. The only path forward is to meet all mandates and re-certify the Hospital to save the critical beds. We must serve those that will no longer have a place to go for life-saving treatment. We appreciate the level of transparency from the Laguna Honda Hospital leadership and their willingness to be accountable. This important institution must be saved!For more information about the situation at Laguna Honda Hospital, please visit the data dashboard at this websiteSUPERVISOR MELGAR AT INNER SUNSET FLEA MARKET
The Inner Sunset Flea Market is now in our District 7! This is an event with over 30 resident, artisan, nonprofit, and local business vendors as well as food, activities, and more (open on the second Sunday of every month).In lieu of virtual office hours, Supervisor Melgar and staff will be tabling at the Inner Sunset Flea Market on July 10th from 10am – 2pm (located on Irving Street, between 9th and 10th Avenue, in the commercial center of Inner Sunset). Stop by and share your concerns or questions. We hope to see you soon!

WEST PORTAL GRAFFITI EFFORTS
Our District has seen a rash of graffiti on storefronts, most recent in West Portal. Supervisor Melgar has asked SFPD to increase patrols in the area, especially at night.

The Graffiti Pilot Ordinance she authored, is still awaiting a vote by the Board of Supervisors. The pilot program would allow property owners in commercial areas to opt into graffiti abatement by Public Works at no cost to the property owner. With this pro-active approach to covering over tags we hope the city can control graffiti from spiraling out of control.

OCEAN AVE TRANSIT IMPROVEMENT SURVEY
The San Francisco County Transportation Authority is developing the Ocean Avenue Mobility Action Plan in partnership with District 7 Supervisor Myrna Melgar to prioritize projects to improve transportation along Ocean Avenue.

Complete the survey in English, Español(Spanish), or 中文 (Chinese) and share your feedback to help improve Ocean Avenue for a chance to win a $25 Visa Gift Card (Ocean Avenue Mobility Action Plan).

Click here to learn more!
SPECIAL CITY HALL COMMERATIVE LIGHTING

Keep an eye out! City Hall will be lit in special lighting on the following days:Tuesday, June 22 through Wednesday, June 23, 2022 – Rainbow – in recognition of SF PRIDE WeekFriday, June 24, 2022 – blue/pink/white – in recognition of the annual SF Trans MarchSaturday, June 25, 2022 – pink – in recognition of the de-illumination of the 2022 Pink TriangleSunday, June 26, 2022 – Rainbow – in recognition of SF PRIDE WeekendUCSF SPONSORS THE LARGEST MEMORIAL QUILT DISPLAY EVER IN SAN FRANCISCO
Since 1981, UCSF has steadfastly been at the forefront of patient care, research and community partnerships in the battle against HIV and AIDS.Read more about UCSF's 40 years of work here!As a major sponsor of the 2022 AIDS Memorial Quilt Display— the largest display of the Quilt in San Francisco history — we celebrated the progress we've made, while reflecting on the work still ahead.PG&E DISCOUNT PROGRAMS
Summer's warm weather is coming, and Pacific Gas & Electric Company (PG&E) customers can benefit by participating in a variety of programs to prepare for the inevitable increase in air conditioning usage associated with hotter weather that typically drives up summer energy costs.

To prepare eligible customers are encouraged to take advantage of income-qualified assistance programs including:
• California Alternate Rates for Energy (CARE) Program saves 20% or more each month on energy bills• Family Electric Rate Assistance (FERA) Program offers a monthly discount on electric bills with three or more people in the householdClick here for more info!
SAN FRANCISCO PUBLIC WORKS TRASH CAN PROTOTYPE TESTING
Got Feedback? SF Public Works wants to hear your views on the next public trash can!In early July, San Francisco Public Works will place prototypes of our next generation public trash cans on the street for real-life testing. Community members will have the opportunity to evaluate the cans and give input into the final selection. During the 60-day test period, custom and off-the-shelf models will be placed in neighborhoods around the City. Each prototype will have a QR code affixed to its exterior. The QR code will connect people to an online survey. Also, Public Works will be promoting the web address for the survey through social media and other communications outlets. In addition, staff from Public Works, nonprofit organizations and Recology who maintain, clean and empty the cans will be polled for their input. Public Works then will review and assess this information and land on a final design for the new City can. EXPLORE UPCOMING EVENTS AT YOUR LOCAL LIBRARYWest Portal Library: Will be hosting multiple workshops, activities, presentations, and family Storytimes. Learn More Here!
Merced library: Will host a workshop on yoga for kids. Click for more informationSENIOR CORNER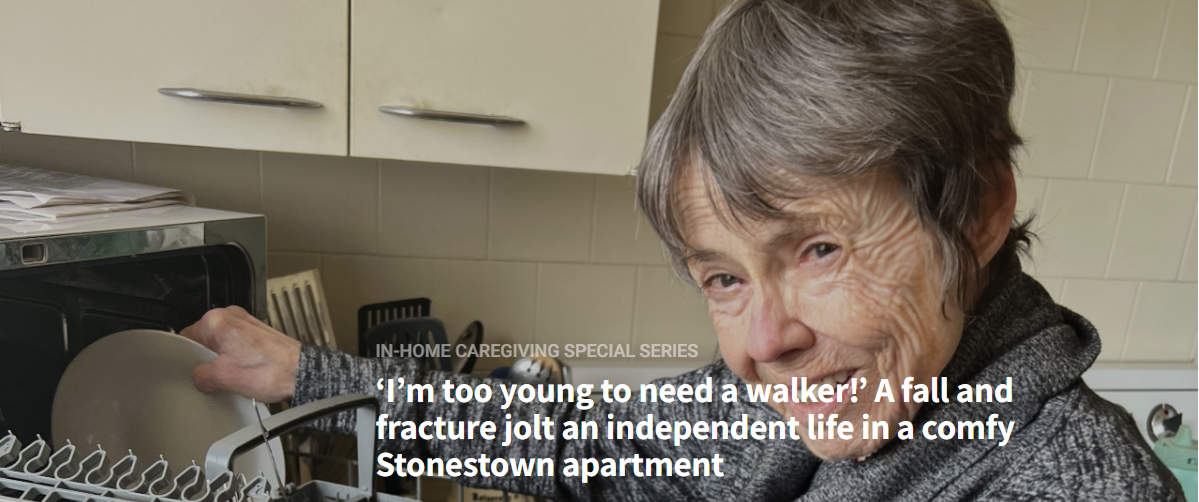 Finding a caregiver is a major issue in the senior community. SeniorBeat has an informative article about the search for help. . Read the article here!—————————————————80over80sf.org is a collection of 80 stories about seniors by Dr. Anna Chodos, a geriatrician at UCSF, and a team of 20+ over reporters. While Anna lives in the Outer Sunset, many of the interviewees are district 7 Lake Merced area residents. In May, many of the stories played on KALW's crosscurrents. All of the stories are available on the 80over80sf.org website.OFFICE HOURSDistrict 7 – Supervisor Myrna MelgarWe will be in the District on July 10 at the Inner Sunset Flea Market, in lieu of office hours this month. Please stop by! You are always welcome to contact our office for support at:

415-554-6516
melgarstaff@sfgov.org
Board of Supervisors | District 7 | Myrna Melgar1 Dr. Carlton B. Goodlett Place, Room 260
San Francisco, CA 94102
(415) 554-6516 | Fax: (415) 554-6516
melgarstaff@sfgov.org

Note: Staff sometimes work remote so please be patient when leaving a phone message.FacebookTwitter